Abhidnya Ghuge: "Changing Perspectives" | Burning Bones Press: "Collective Pulse"
August 12, 2017 @ 11:00 am

-

6:00 pm
Organization: Galveston Arts Center,The Strand District
Cost: Free
Contact: information@galvestonartscenter.org
Link: www.galvestonartscenter.org
Galveston Arts Center (GAC) presents two exhibitions in conjunction with PrintHouston opening Saturday, July 15, 2017 from 6:00 to 9:00 PM with artist talks beginning at 6:30 PM. In the 1st floor gallery, Abhidnya Ghuge transforms wood-block printed paper plates into an immersive installation for the exhibition Changing Perspectives. In the 2nd floor 1878 and Brown Foundation Galleries, Collective Pulse includes a selection of work by members of Burning Bones Press, a printmaking studio in the Houston Heights. These exhibitions will remain on view through August 20, 2017.
Abhidnya Ghuge transforms disposable paper plates into immersive installations using wood-block printed patterns inspired by Indian henna designs, the microscopic and macroscopic world, and the current cultural landscape of America. Ghuge's exhibition, Changing Perspective, celebrates these patterns and organic forms, while calling attention the ephemeral nature of human experience.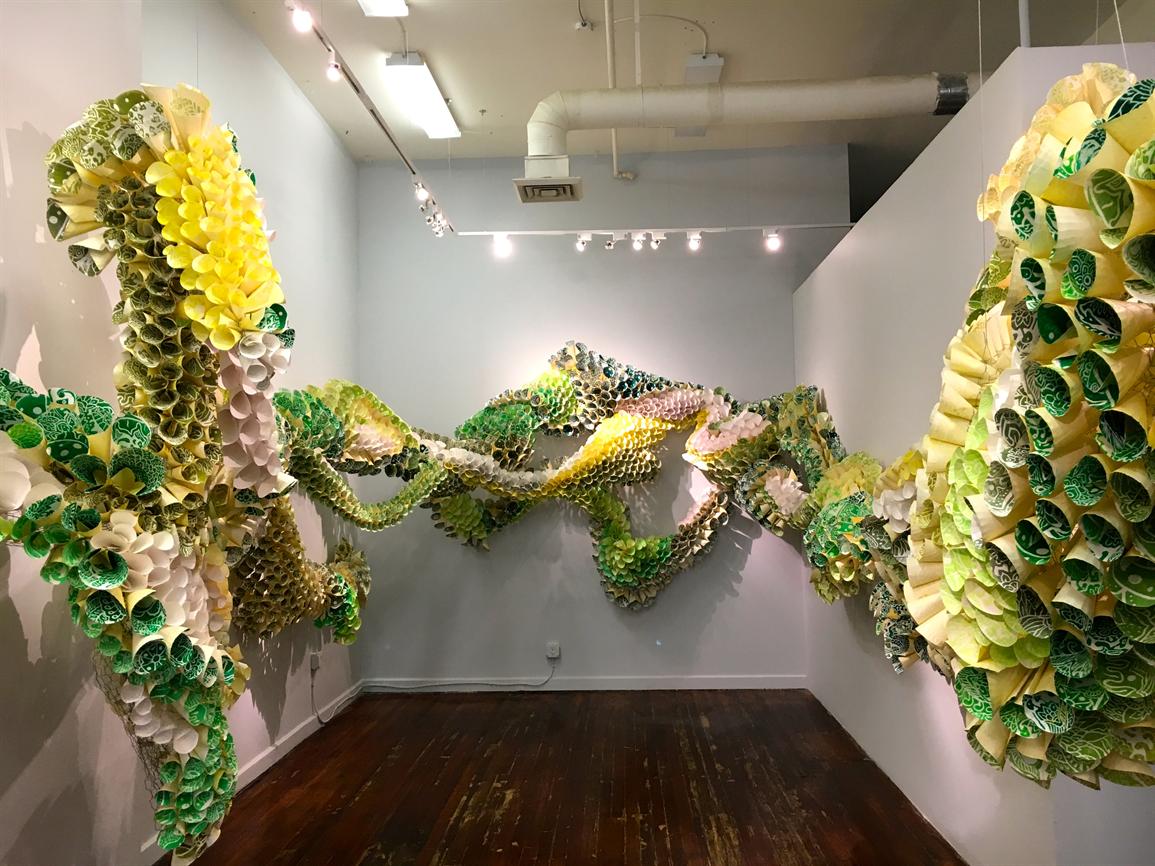 Burning Bones Press is a printmaking studio in the Houston Heights, founded by Carlos Hernandez and Pat Masterson in 2011. The studio is a center of collaboration for artists working in a variety of print media, including etchings, lithographs, woodcuts, screen prints and monoprints. The exhibition, Collective Pulse, features a selection of prints by studio members, co-organized by Keelin Burrows, Curator for The Printing Museum, Houston, and Dennis Nance, Curator for Galveston Arts Center. The exhibition includes work by Lucinda Cobley, Blaine Davis, Tess Doyle, Carlos Hernandez, Amber Kaiser, Cathie Kayser, Nancy Luton, Pat Masterson, Anna Mavtomatis, Erin Miller, Eric Pearce, MacKenzie Petter, Kathy Trice, and Christopher Wallace.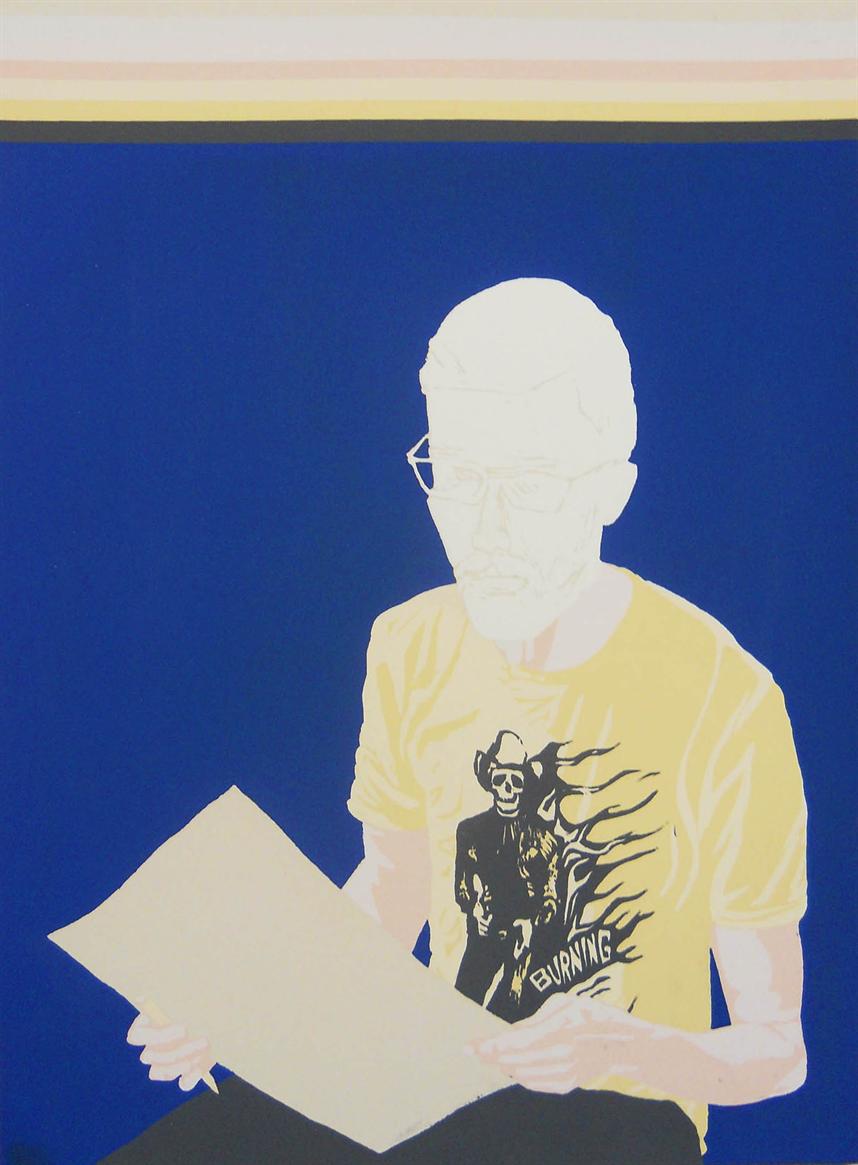 The galleries and the ArtWorks Museum Store are open to the public Tuesday through Thursday from 11:00 AM to 5:00 PM, Friday and Saturday from 11:00 AM – 6:00 PM and Sunday from 12:00 to 5:00 PM. Admission is free at all times.
GAC is the organizer of ArtWalk, which takes place every six weeks in downtown Galveston. The ArtWalk brochure, which lists participating venues, hours, information, and map can be downloaded at www.galvestonartscenter.org.
About the artists:
Born in India and a dermatologist by previous profession, Abhidnya Ghuge is a multidisciplinary installation artist. Currently an Adjunct Professor in the Department of Art and Art History at the University of Texas at Tyler, she has exhibited in solo and group shows throughout the United States. Her work can be found in collections throughout India and the United Kingdom.
abhidnyaghuge.com
Burning Bones Press is a printmaking studio which collaborates with artists to produce editions of original etchings, lithographs, woodcuts, screen prints, and monoprints. The studio also does contract, collaborative printing for other publishers, dealers, artists, and institutions, and is available on a limited basis for open-shop work by experienced artists. In addition, Burning Bones Press offers classes for the general public in screen printing, lithography, relief, monoprints and more.
www.burningbonespress.com